Instagram's Threads App: Ultimate Guide on Threads Download, Features, Usage & More - ThreadsPage.com
Welcome to our Guide for Threads - An Instagram App
Threads is a text-based conversation app developed by Instagram, it's where communities come together to discuss everything from the topics you care about today to what'll be trending tomorrow.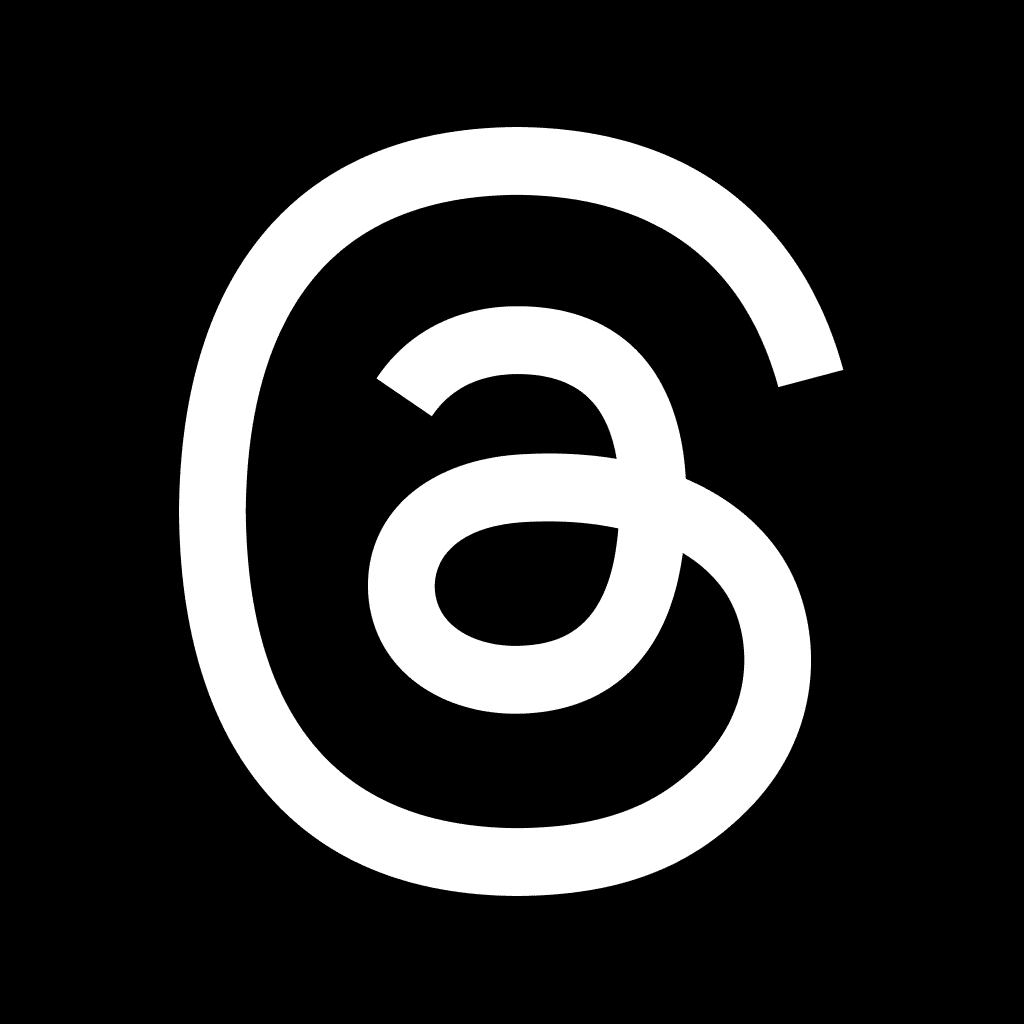 Threads is an engaging social media platform where you can:
1. Follow and connect directly with your favorite creators.
2. Share your ideas, opinions, and creativity with the world.
3. Discuss topics you are passionate about with others who share the same interests.
4. Build a loyal following and create your own community.
How to Get Started Threads
To get started with Threads, download the application from your device's app store. You can find it on the Google Play Store for Android devices and on the App Store for iOS devices.
Download Threads Android App from Google Play Store

Download Threads iOS App from Apple AppStore

Threads iPhone Screenshots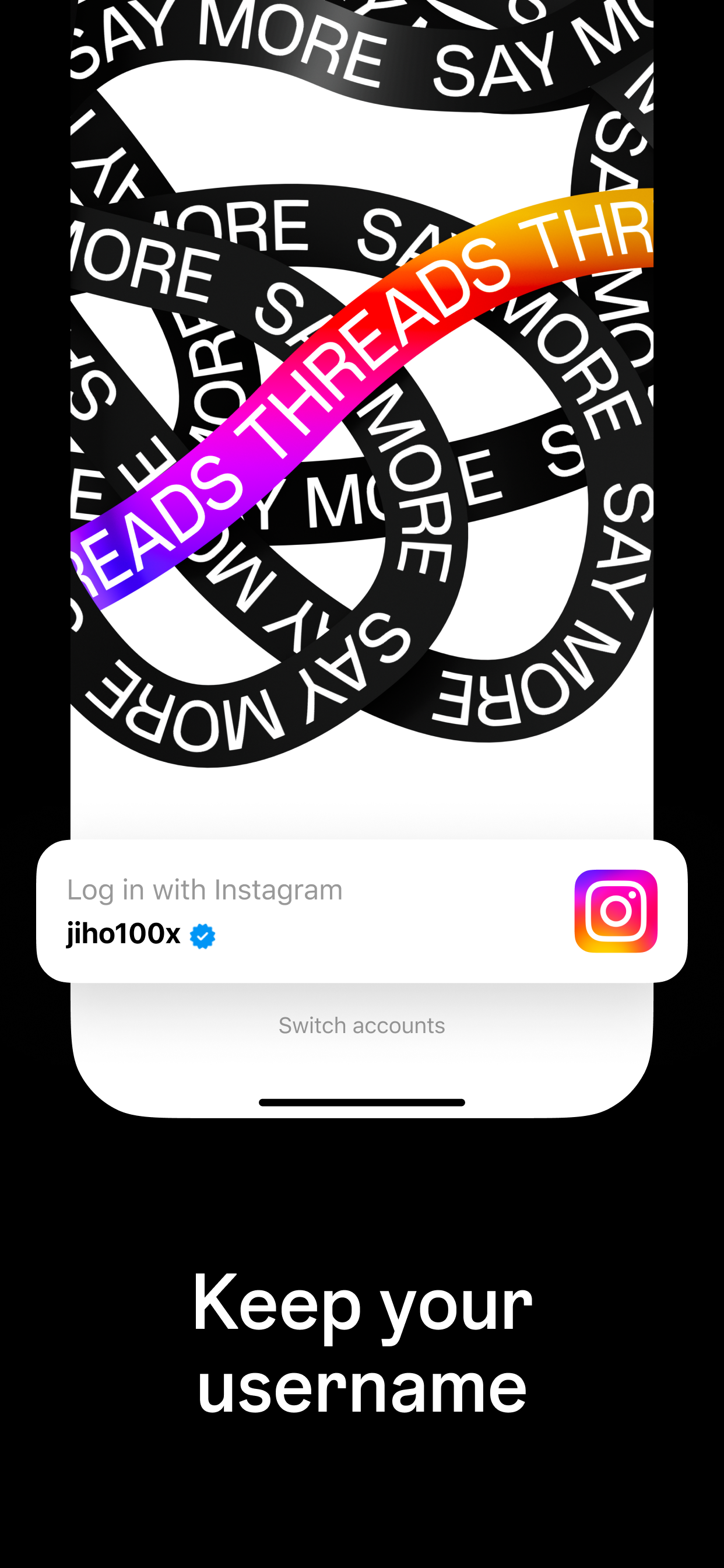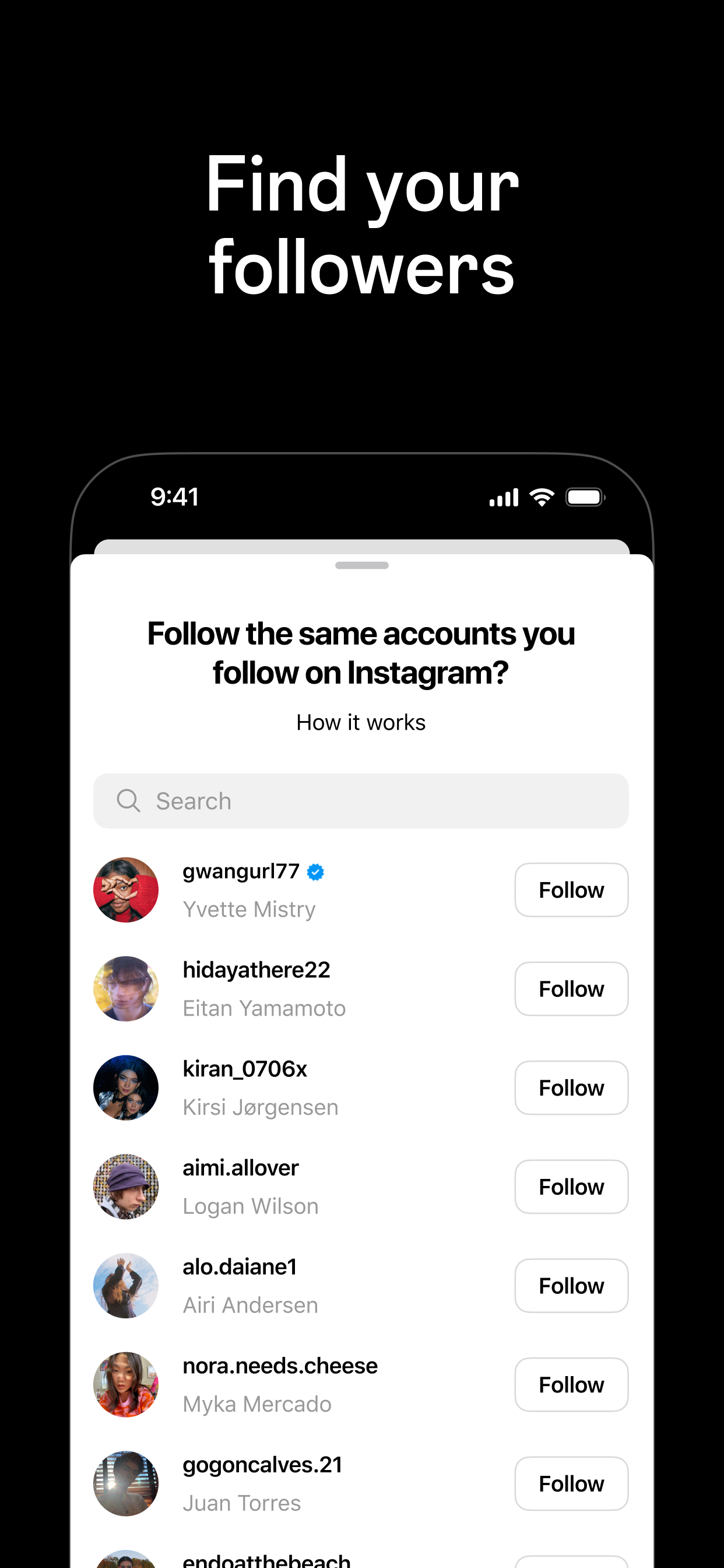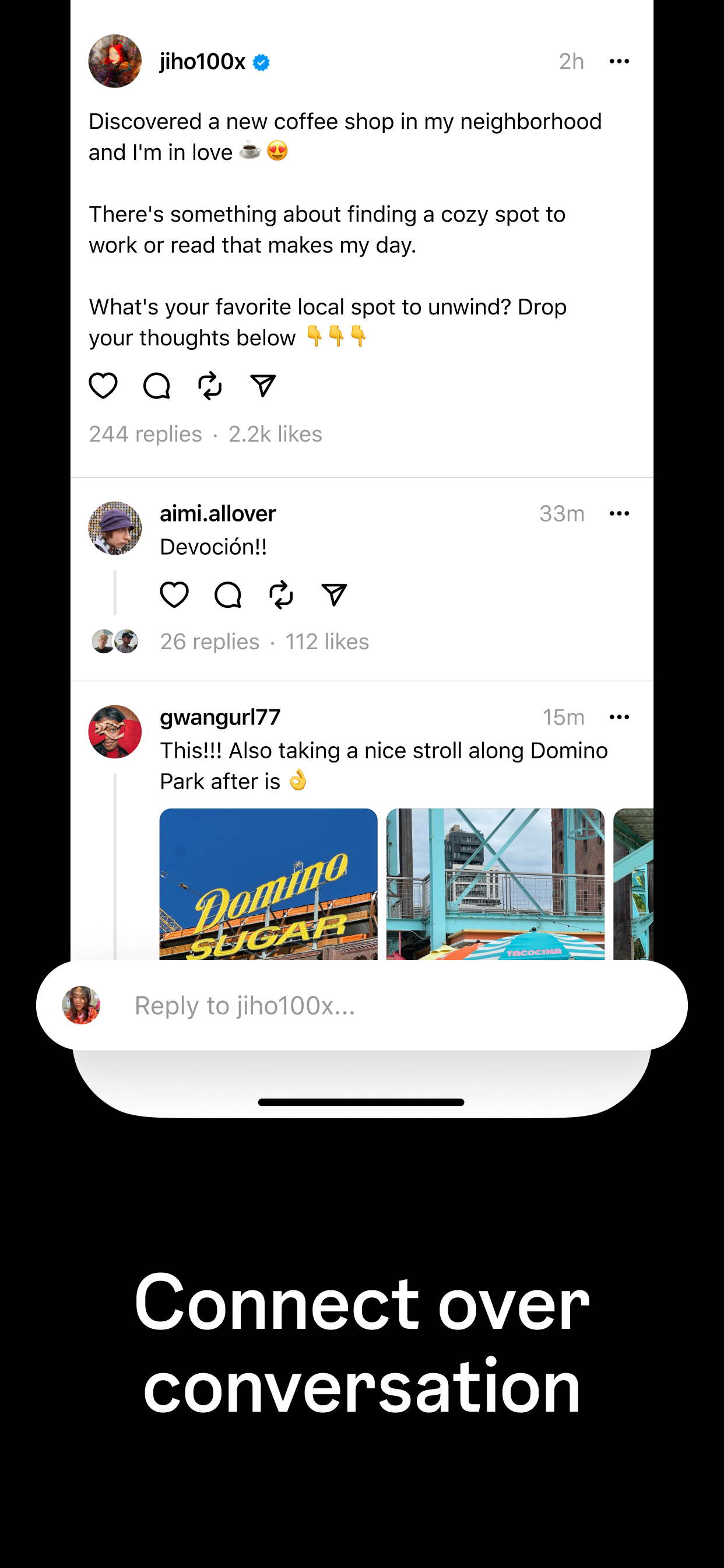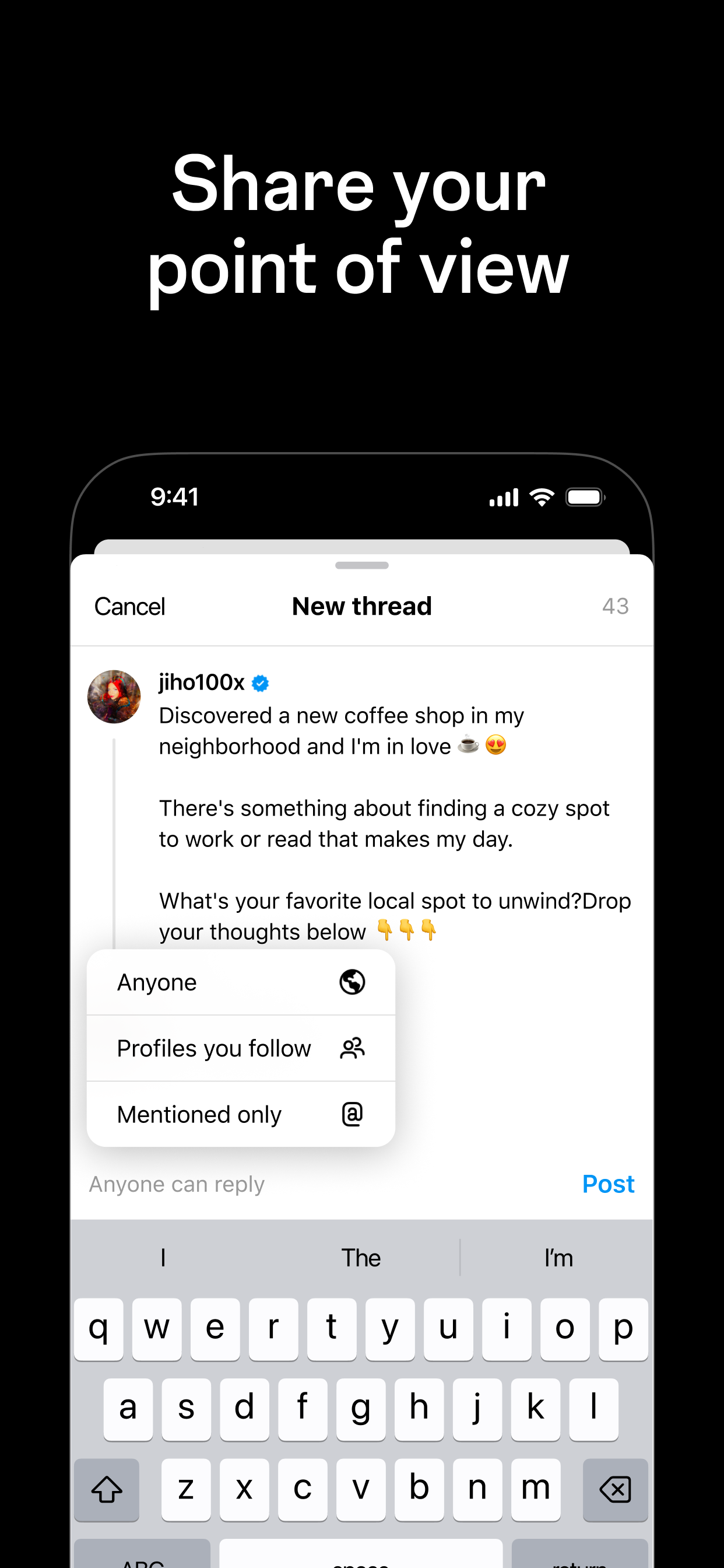 How to Use Threads
Once you've downloaded the application, you can create an account or log in with your existing Instagram account. From there, you can start following your favorite creators, join conversations, and even start discussions on topics you are interested in.
Connect with Others on Threads
With Threads, connecting with others has never been easier. Simply find the people you want to connect with, follow them, and start a conversation.
Threads FAQs
For any questions about using Threads, please visit our FAQ page.
Threads: Instagram's New Text-based App
Threads is a revolutionary text-based conversation app developed by Instagram. It allows for sharing text updates, joining public conversations and provides a unique space for real-time updates.
Threads embed sample
Post by @minase812

View on Threads
Key Features
Log in using your Instagram account
Posts can include text (up to 500 characters), links, photos, and videos (up to 5 minutes)
Control who can mention you or reply to your posts
Enforce Instagram's Community Guidelines to ensure a safe community
Getting Started
To start with Threads, use your existing Instagram account. Your Instagram username and verification will carry over, with the option to customize your profile specifically for Threads. The core accessibility features available on Instagram today are also enabled on Threads.
User Safety
Profiles of users under the age of 16 (or 18 in certain countries) will be defaulted to private. You can manage interactions by controlling who can reply to your threads, adding hidden words to filter replies, and blocking or reporting profiles.
Compatibility with Interoperable Networks
Threads aims to be compatible with ActivityPub, the open social networking protocol established by the W3C. This compatibility will allow new types of connections with other apps that support the ActivityPub protocol, such as Mastodon and WordPress.
Future of Threads
Threads is currently available in over 100 countries for iOS and Android. Future plans include compatibility with the ActivityPub protocol and new features for improved recommendations and robust search functions.
We're excited for your feedback and look forward to introducing fun new ways to connect on the app.
Instagram Threads App: Launch Date, Download for Android or iOS
Instagram Threads App, the new social media platform by Meta, set to compete with Twitter, will launch on July 6, 2023, at 10 AM ET. The app's page on both App Store and Google Play Store displays an early listing.
Key Details
Name: Instagram Threads App
Launch Date: July 6, 2023
Launch Time: 10 AM ET
Homepage: threads.net
After a tumultuous week for Twitter, Threads is poised to enter the social media scene. The news of Threads' debut comes amid restrictions set by Twitter that affected the user experience.
How to Download Instagram Threads App for Android or iOS
Threads For Android:
1. Open Google Play Store.
2. Search for "Instagram Threads".
3. Tap on the app icon.
4. Click on "Install".
5. Allow necessary permissions and wait for the installation to complete.
Threads For iOS:
1. Launch the App Store.
2. Search for "Instagram Threads".
3. Select the app icon.
4. Tap on "Get" or "Install".
5. Authenticate using your Apple ID if prompted.
6. Wait for the app to install.
Instagram Threads App Features
Instagram Threads is a dedicated messaging app designed to enhance communication and foster intimate connections among a user's inner circle within the Instagram community. It offers:
Seamless integration with Instagram's close friend list.
Simplified messaging interface.
Status updates and auto-Status feature.
Camera-centric design for easy media sharing.
Integration with Close Friends Story.
Advanced privacy controls, including automatic message deletion and screenshot notifications.
Instagram Threads also appeared briefly on Google Play, suggesting an upcoming Android integration. The app closely resembles Twitter, including character counts for new posts, user photo circles, and Instagram's blue checkmarks.